There are so many adorable Animal Halloween Costumes for kids and babies that you might have a hard time choosing!  They are cute, cuddly, and sometimes colorful.  You know baby animals are always so darned cute and so are our human babies.  People can't resist baby animals or babies.  It's a combination that can't lose!
Choose from a parrot, porcupine, pig, peacock, or pony, all of them unusual animal costumes.  There's lots more too.  I've included costumes from a few different online merchants so you can shop around.  This gives you a much wider variety to choose from and you can do some comparison shopping.  Be sure to shop early so you get the one you want!
Dalmation Costume for Toddlers
Toddler Dalmation Halloween Costume

Animal Halloween Costumes for Kids and Babies from Amazon
Aren't these adorable baby animal costumes?  Who could resist one of these sweet babes?  Some of these costumes are bunting for the smallest babies, which will keep them warm.  Others are one piece, almost like a sleeper.  It's good to consider baby's comfort when you choose his or her costume.
Unisex-baby Pink Elephant Costume

Buzzy Bee Romper Costume, Yellow,

Baby Girl's Pretty Pony, Pink/White,

Infant Sized Little Lamb Costume

Cute Peafowl Animal Costumes

Fuzzy Raccoon Bunting  Costume

Adorable Dragon Infant, Red/Yellow

Infant Toddler Porcupine Costume

Cat Romper Costume, White/Black

Giraffe Infant Costume, Brown/White,

Itsy Bitsy Spider Costume

Baby's Tiny Turtle, Green, Medium

Puppy Costume, Tan/White/Black

Infant Lady Bug Costume, Red/Black

Baby Bat Costume

Infant Lion Costume, Brown

Infant Piggy Costume, Pink

Lion Cub Romper, Brown/Beige

Toddler Wolf Costume
This is one of the best baby animal Halloween costumes for kids and babies that I've seen.  It's unique and looks good.  It looks like it would be warm too!
Baby Animal Costumes from HalloweenCostumes.com
HalloweenCostumes.com has a great selection of baby animal costumes for kids and babies.  Check out the animal hoodies.  I like costume hoodies because they can be worn after Halloween and you get more bang for your buck.  Other costumes here are cute and would look great for Halloween.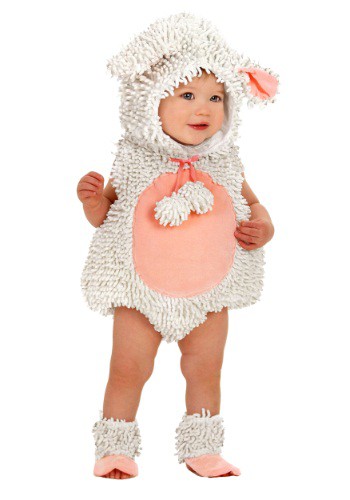 Baby Lamb Costume

Baby Cute Owl Costume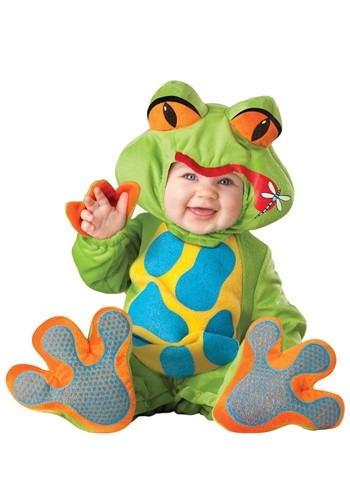 Baby Lil Froggy Costume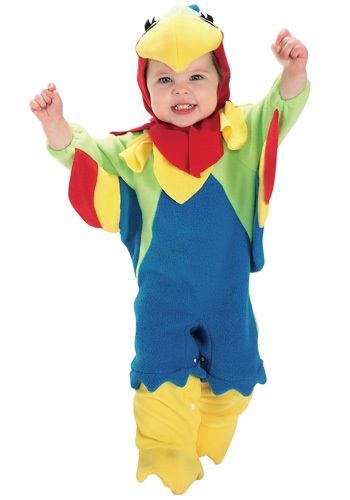 Baby Parrot Costume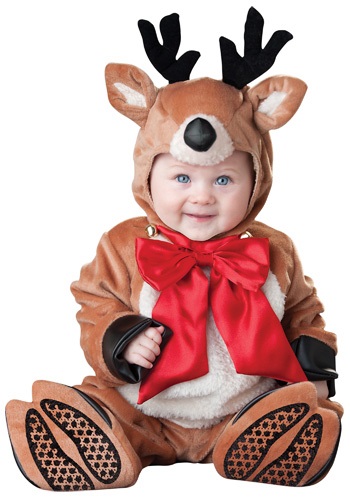 Baby Reindeer Costume

Baby Skunk Costume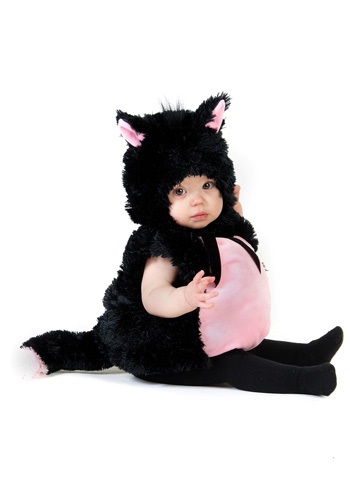 Plump Baby Kitty Costume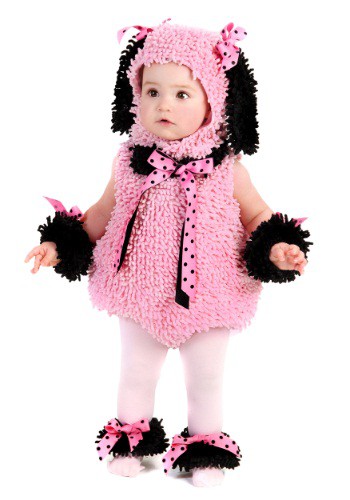 Baby Pink Poodle Costume

Baby Hippo Jumpsuit Costume

Fluff the Baby Duck Costume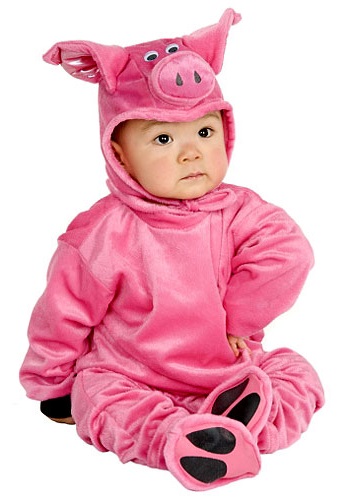 Little Pig Costume

Baby Clown Fish Costume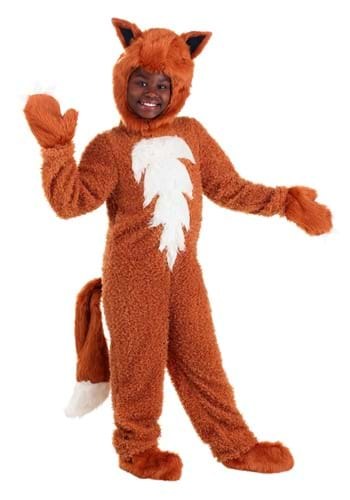 Child Fox Costume

Bear Face Animal Hoodie

Mallard Duck Face Animal Hoodie

Deer Face Animal Hoodie

Tights to Keep Baby Warm
If Halloween is chilly, you might want to supplement baby's costume with some warm things.  Here's a selection of tights that could work with her costume.
Baby & Toddler Classic Mary Jane

Baby Girls Pack Textured Tights, Coral

Baby Girls Orange  Tights

Baby Girls' Cotton  Lots of Colors

Baby Girls' Microfiber Opaque Tights 2 Pairs

Baby Girls'  1 Pair, Chocolate

Baby-Girls Newborn Plain Tights, Plum,

Baby Girls' Lime Green Spandex Knit

Hanna Andersson Ribbed Tights

Long Sleeved Body Suits
Onesies or long sleeved body suits like these can we worn under a costume and the layering will help to keep your child warm.  We don't want them getting cold!
Boys' 4 Pack Bodysuits (Baby) 

4-pack Baby Bodysuit 100% Cotton

Unisex-Baby 3 Pack Long sleeve Onesies 

Pants Long Sleeved One-Piece, Orchid

Long Sleeved One-Piece, Twilight,

Organic Cotton Onesie Long Sleeved

More Halloween Costume Ideas and Accessories