Are you looking for girls Halloween costume ideas? If so, I hope you'll consider the girls hoodie costumes on this page. These girls Halloween costumes are a departure from the traditional. They are different enough that she most likely won't see anyone else wearing the same costume.
Choose from tigress, zebra, black cat, and leopard costumes that are very stylish and will be great for a Halloween party or for trick or treating.
Mom will like these costumes because with an added pair of leggings, they are modest, and if Halloween night is chilly they will be somewhat warm.  Do something a little different this Halloween. These girls hoodie costumes can be worn beyond Halloween.
 Girls Hoodie Costumes
These adorable hoodie costumes for girls feature cute ruffly skirts trimmed in bright colors, tails appropriate for the animal, and hoodies with ears.
Some of the outfits have matching gloves or other interesting details.  Add a pair of black Mary Janes or a pair of black flats and she'll be good to go.
Choose from a leopard, zebra, leopard/cheetah, or a kitty.  Leggings and shoes are not included.
After Halloween these hoodie outfits can be worn for just hanging out.
Check out the next section for some different options such as Pokemon hoodie costumes and Wizard of Oz hoodie costumes.
Drama Queens Leopard
Rubie's Drama Queens
Black Kitty Hoodie
Rubie's Drama Queens
More Halloween Hoodie Costumes for Girls
Here are some different choices for girls hoodie costumes for Halloween.  Choose from a Pokemon character, a Wizard of Oz character or maybe an animal.    Something else new is the pink princess cape.  Throw it over her princess dress to keep her warm and it won't spoil the effect of her costume.
Charizard Child Hooded Costume

Squirtle Hoodie Costume

JigglyPuff Hoodie Costume

Glinda Hoodie Costume

Wizard of Oz Tin Man Hoodie

Wicked Witch of the West

Kit The Cat Child Costume

Owl Hoodie Costume

Black Dragon Hoodie Costume

Princess Hoodie Cape

Girls Hoodie Costumes from HalloweenCostumes.com
There's a wide variety of girls hoodie costumes available.  Choose from a lion, wolf, cut little bat, fox and lots more.  Try something a little different this year and get her a hoodie costume!
Girls Lion Kit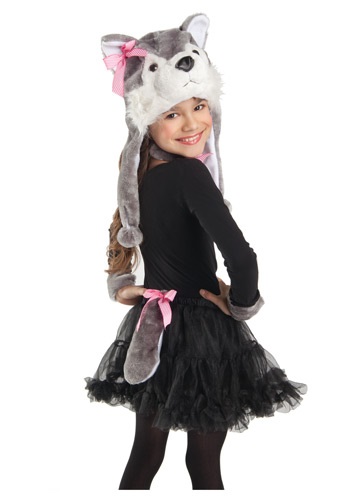 Girls Wolf Kit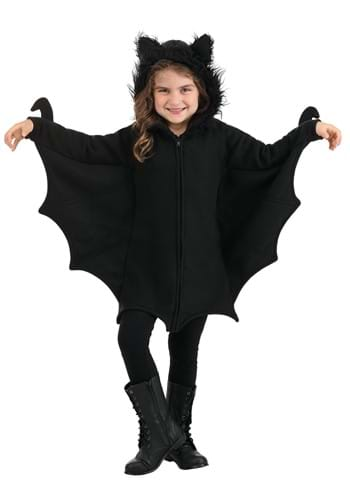 Girls Cozy Bat Costume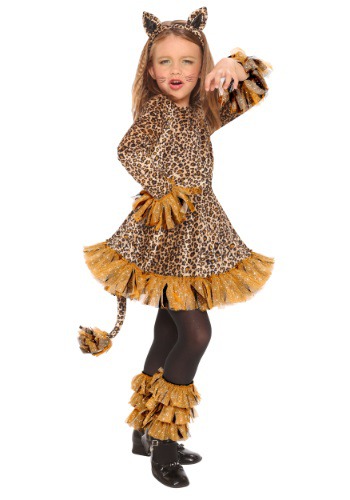 Girls Leopard Costume

Girls Sassy Cat Costume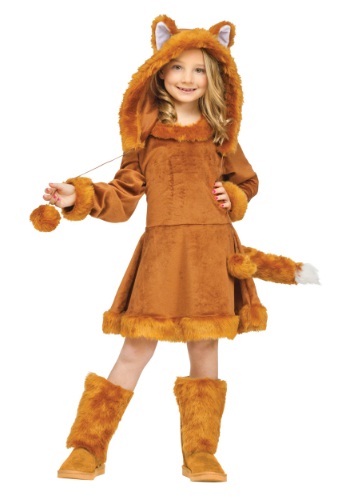 Sweet Girls Fox Costume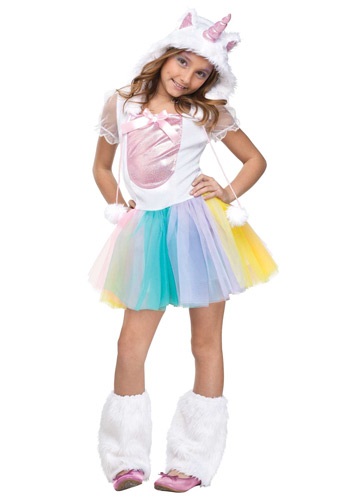 Girls Unicorn Costume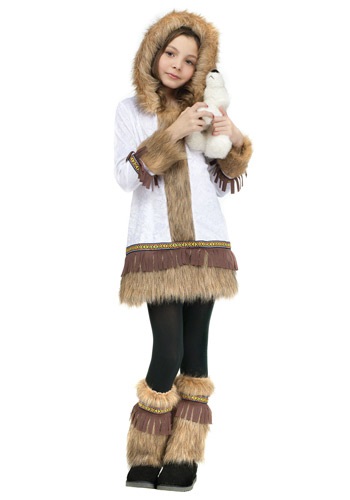 Girls Eskimo Costume

Halloween Hoodies for Girls
These are girl's hoodies that can be used in a Halloween costume.  You may have to add some things such as a mask, pants, or leggings.  The nice thing about these hoodies is that they can be worn long after Halloween and they'll be warm, especially with a t shirt layered underneath.  They are great for wearing to school or just hanging out.  Hoodies like these are some of my favorites for Halloween because you are not locked in to Halloween.
Girls' Fleece Hoodie With Mesh Mask

Disney Frozen Olaf Girls Costume Hoodie

Disney Big Girls' Frozen Elsa Hoodie

My Little Pony Pinkie Pie Costume Hoodie

My Little Pony  Pinky Pie Hoodie

My Little Pony Twilight Sparkle

Twilight Sparkle Hoodie

My Little Pony Fluttershy Hoodie

Diva The Pink Unicorn Child Hoodie

Disney Lilo & Stitch Girls Costume Hoodie

Purple Unicorn Hoodie Kids Costume

Adventure Time BMO Girls Costume Hoodie

DC Comics Batman Girls Costume Hoodie

Snoopy Fleece Hoodie with Ears

Totoro Gray and White Cosplay Hoodie

My Little Pony
My Little Pony
Chiaki Nanami Girls
My Little Pony
Girls & Women's
Disney Deluxe Pink
Sesame Street Elmo
My Little Pony
More Halloween Costume Ideas and Accessories