Halloween pumpkin throw blankets are great for the chilly autumn weather and they're great for Halloween decorating.
In my house, throw blankets get used all the time whether it's on the bed, couch, or in a chair.  We all like to have a fleece throw blanket if we're watching TV, reading or just hanging out.
Many times our three year old granddaughter will say "Grandma lets sit in your chair."  This means she's ready to settle down and go to sleep.  We get a stuffy friend (a stuffed animal) and a  throw blanket and snuggle in my rocking recliner.  Soon she nods off and her Daddy carries her to bed.
 Tapestry Throw, Pumpkin Garden by Susan Winget
 Halloween Fun ~ Pumpkins & Black Cats Tapestry Throw
 Halloween Haunted House and Pumpkins Throw Blanket
 Fleece Throw Halloween Pumpkin
 Halloween Pumpkin Fleece Throw
 Pumpkin Halloween Washable Throw
 Halloween Pumpkin Throw
&
Halloween Throw Blankets
Here's a selection of lovely,  woven, Halloween pumpkin throw blankets.  These are not only decorative but they're practical too.  It's an attractive way to decorate for Halloween. People love to use throws to make a room look cozy and inviting.  They're perfect to take the chill off so you don't have to turn on the heat just yet.  A throw blanket provides a little bit of warm comfort.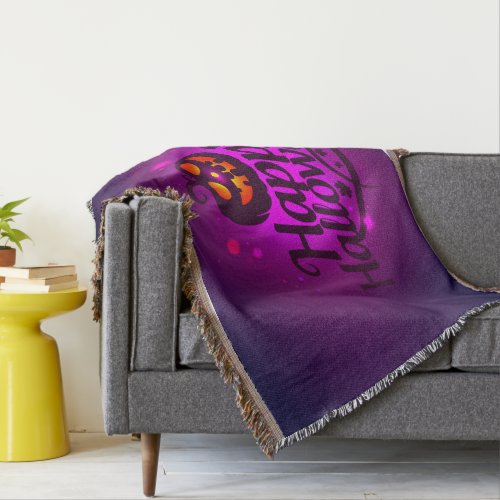 Happy Halloween Scary Pumpkin Throw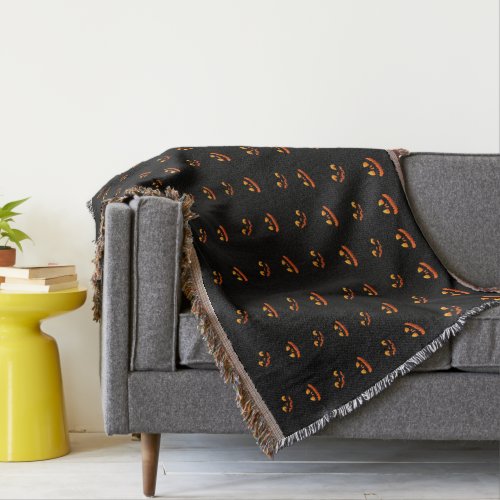 Halloween Pumpkin Faces Woven Throw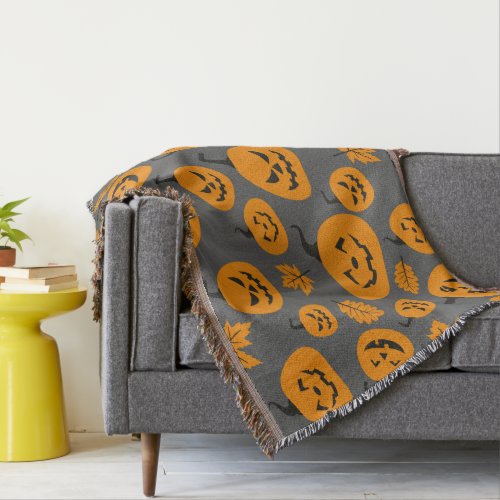 Halloween Pumpkins Pattern Throw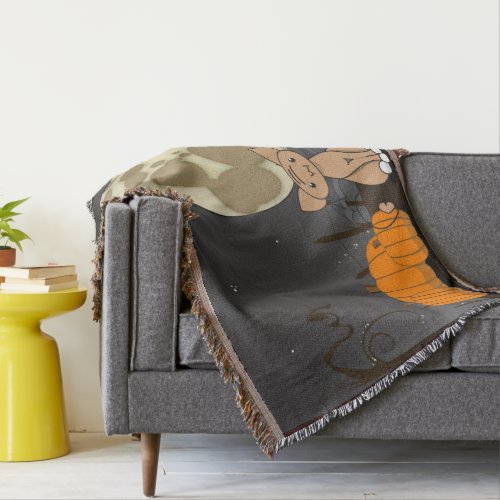 Waiting in the Pumpkin Patch Throw

More Pumpkin Throw Blankets
There's something about a warm and fuzzy Halloween throw blanket that's comforting on a blustery autumn night. Snuggle up in the recliner and turn on a scary movie!  Don't forget the popcorn, or better yet, some Halloween treats!
Invite a friend and make sure you have a Halloween pumpkin throw blanket for them too!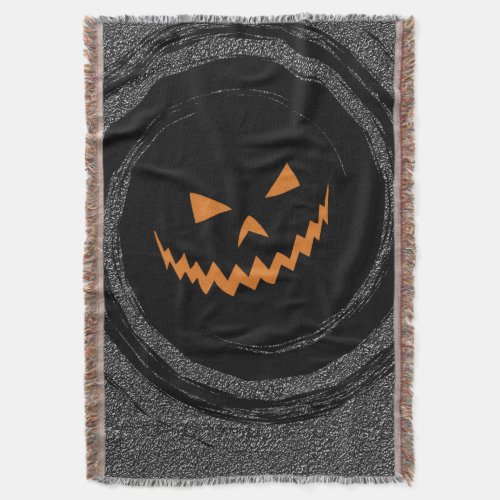 Jack O'Lantern black swirl Throw Blanket

Halloween Crows Throw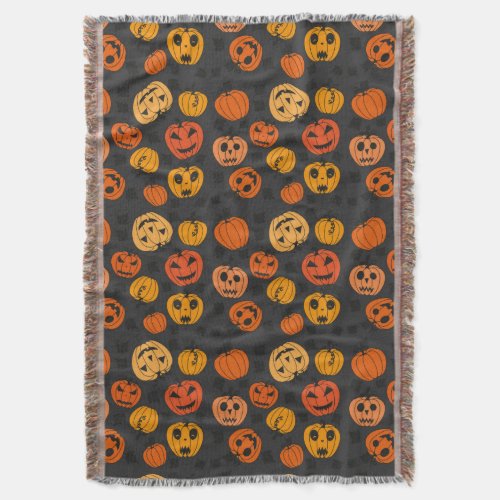 Halloween Orange Pumpkin Throw Blanket

Halloween Pumpkin Throw Blanket

Halloween Retro Colorful Throw Blanket

Tiny Pumpkins Pile Throw Blanket

&
More Halloween Costume Ideas and Accessories