We have peacock costumes for babies, girls, women. Try something a little different and chances are you'll be the only peacock out and about on Halloween.
The peacock costumes have lovely colors in the blue, purple, and green spectrum, including beautiful turquoise, blues, and emerald green.  Some of them are not only great for Halloween but could also be used as dance recital costumes, Mardis Gras, or for a theater production.
There's always been a little mystique surrounding the exotic peacock, which makes it perfect for Halloween costumes.  Did you know that peacocks are in the pheasant family?   A nesting group of peacocks is called a party!  How about that?  A party of peacocks usually consists of a male and his harem of peahens.  Read on for some great peacock costume ideas.
Handmade Adult Peacock Tutu Costume
This peacock costume is handmade to order.  The website has specifics about measurement and care.  Truly one of the most beautiful peacock costumes I've seen.  Pair this with a sequin top or the appropriate color of leotard and you have a fantastic costume!  Etsy has peacock costumes for babies, girls, and women.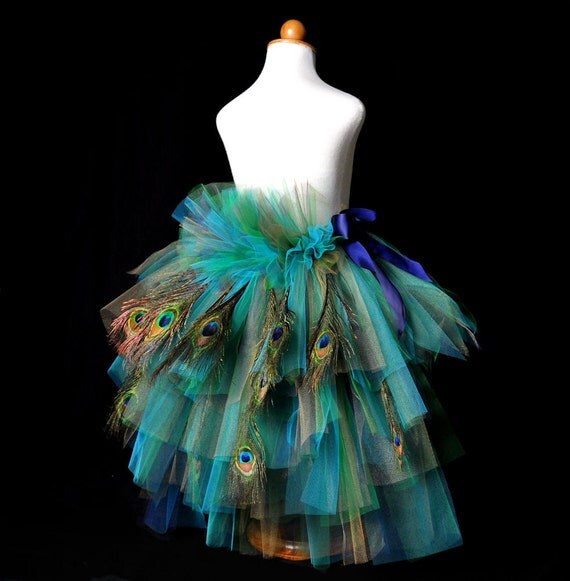 Adult Women's Peacock Feather Bustle Tutu…Peacock Halloween Costume

Peacock Costumes for Babies, Girls, and Women
Here are more gorgeous handmade peacock Halloween costumes from Etsy.  They come in a range of sizes but most are for children.  When you click through to the website you'll see the measurements so you'll know what size to order.  If you're looking for something dazzling, you're sure to be pleased with one of these splendid costumes.  These costumes are unique and won't be found at any other Halloween online merchant and they won't be found in retail stores.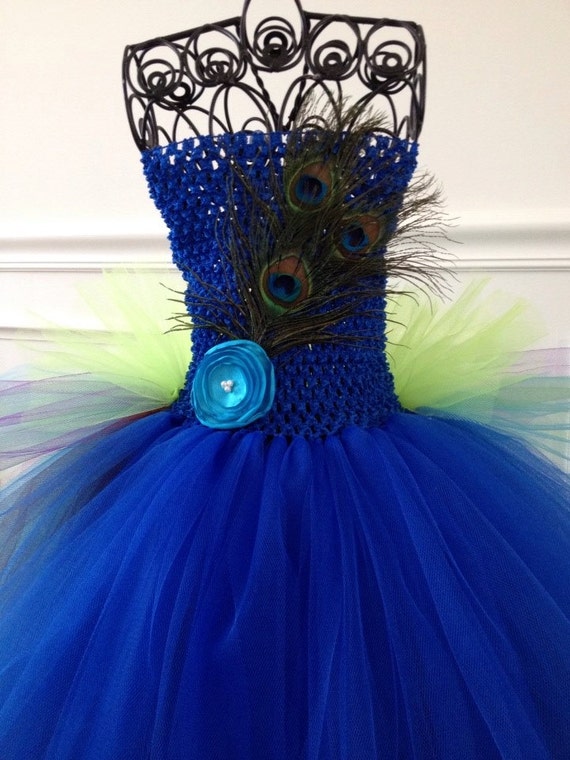 Peacock Tutu Costume Dress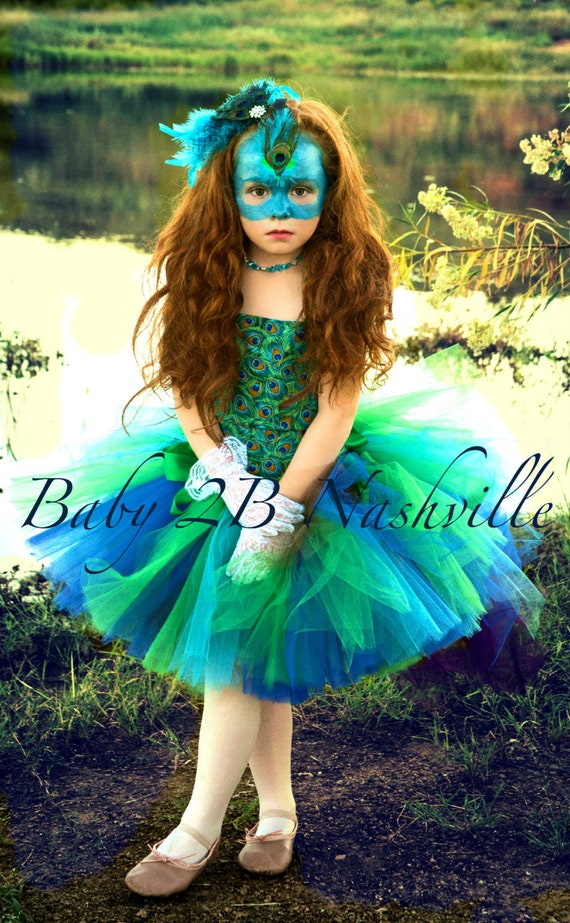 Peacock Costume Tutu Set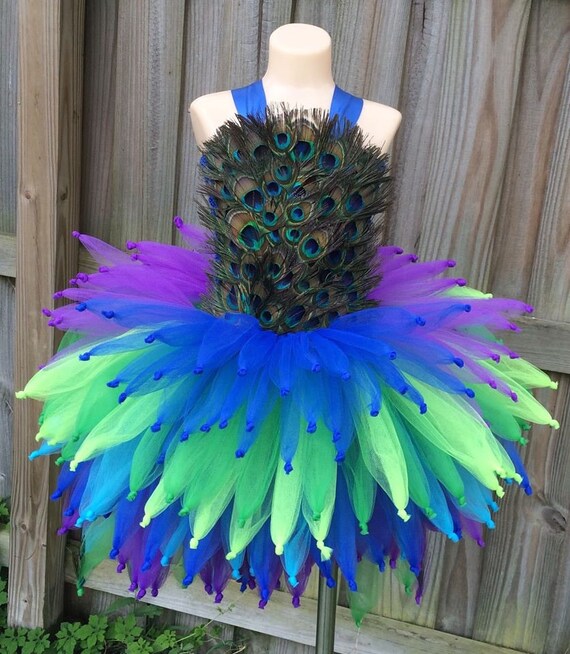 Peacock tutu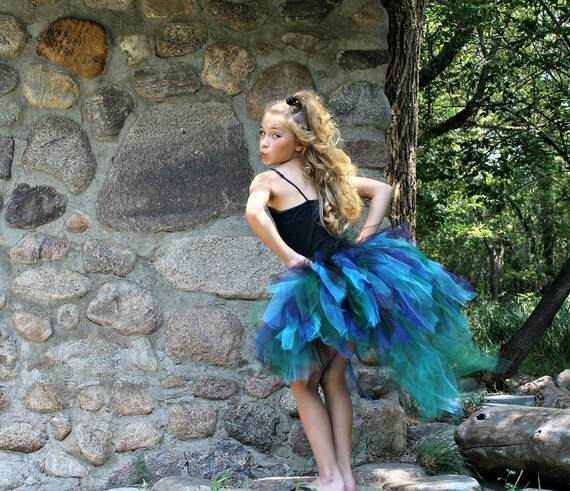 Peacock Bustle Style Tulle Tutu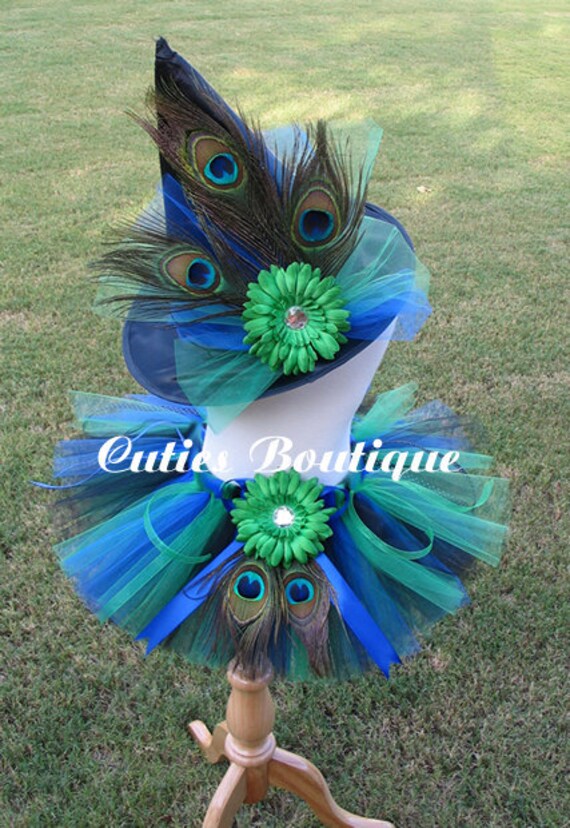 Halloween Peacock Witch

Peacock Halloween Costumes for Everyone
The reason you see some duplicates here is because I've included costumes from different sources.  This gives you an opportunity to shop around and see who has the best deal for you.
Sexy Peacock Costume

Women's Peacock Costume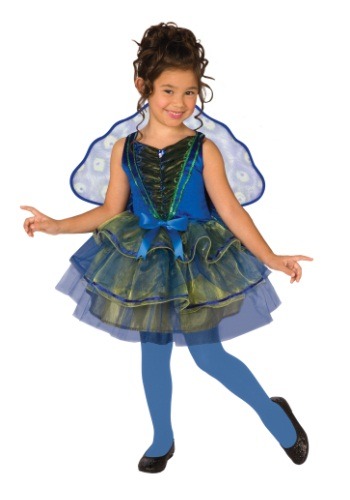 Peacock Costume

Peacock Costume

Peacock Costumes for Kids
How cute are these peacock costumes for babies and kids? If you're taking your baby trick or treating or to a costume party, why not dress them up as a peacock? These costumes have beautiful colors and long sleeves for warmth.  You could easily add a pair of tights to keep little legs warm.  The costumes for older kids are a little more scanty.  You could add tights to those as well.
Precious Peacock:12-18 Months
Baby Peacock Costume
Princess Paradise Baby
Forum Novelties Plush
Peacock Costume, Medium
Rubie's Drama Queens
Child Peacock: 4-6
Rasta Imposta Peacock,
Peacock Infant Costume
Mystery House Costumes
Peacock Halloween Costumes for Adults
What beautiful peacock costumes for adults.  These are super costumes for a party.  You will certainly turn heads when you walk in to the party wearing one of these sexy peacock costumes.  The colors are great and so is the styling.  Keep scrolling down for some fantastic peacock accessories for your costume.
Rasta Imposta Peacock,
Starline Women's Peacock
Elite Sexy Peacock
Roma Costume 3
Be Wicked Princess
Peacock Accessory Kit
Accessories for Peacock Costumes
A head piece, peacock jewelry, or a feathery mask could be the piece de resistance to your peacock costume.  Accessories can add just the right touch to a costume.  Hope I've given you some good peacock costume ideas.
Forum Deluxe Half
Fantasy Fairies Peacock
Iridescence Costume Shoes
FashionWings(TM) Peacock Feather
Tribal Decorated Classic
Peacock Feather Mask

Save
Save
Save
Save
Save
Save
Save
More Halloween Costume Ideas and Accessories