Vanellope Von Schweetz is a character in Disney's Wreck It Ralph movie.  Ralph is a character in a video game and he somehow crashed and ended up in Sugar Rush, a kart racing game with candy everywhere. (See Wreck It Ralph costumes here).  This is where Vanellope Von Schweetz lives, a glitchy character who drives a race car.  Ralph meets Vanellope and they become friends.
Vanellope is repeatedly told that she doesn't belong there in Sugar Rush.
The rest of the story is about how Ralph helps Vanellope regain her rightful place in her game, how Ralph gets back his lost medal, and how he gets back to his own game to prevent it from being unplugged.  In the process we discover that Vanellope is really a princess.
Vanellope and Wreck it Ralph
Vanellope Von Schweetz Costumes
Vanellope Von Schweetz is a cheeky race car driver who turns out to be the princess in the kart racing game of Sugar Rush, a game within the Wreck It Ralph movie.   Vanellope is a popular character from the movie. These Halloween costume kits are from HalloweenCostumes.com.  I've scoured the web for Vanellope Von Schweetz Halloween Costumes and everything I could find is on this page.  These two costumes are not available until October 2 and October 4.  You can sign up to be notified when they are in stock.  It could be that the costumes from Etsy below would be a better bet for getting to you on time.  You'll have to check on both time frames and see what works for you.
Vanellope Von Schweetz Adult

Vanellope Von Schweetz Child

Vanellope Von Schweetz Costume for Cosplay
This sassy Vanellope Von Schweetz cosplay costume from Etsy is hand made and includes jersey top, suedine skirt, and spandex tights.  Wig, candy hair clips, and shoes are not included.
A Vanellope Von Schweetz Halloween Costume
A Vanellope costume would be fun because she's such a fun character.  Here are some costume items you might be interested in if you're piecing together your own Vanellope Von Schweetz Halloween costume.  There are a variety of skirts available including a tutu.  Vanellope's cute tights are here too.
Be sure to read the descriptions of the costumes so you know exactly what size to order and what is included.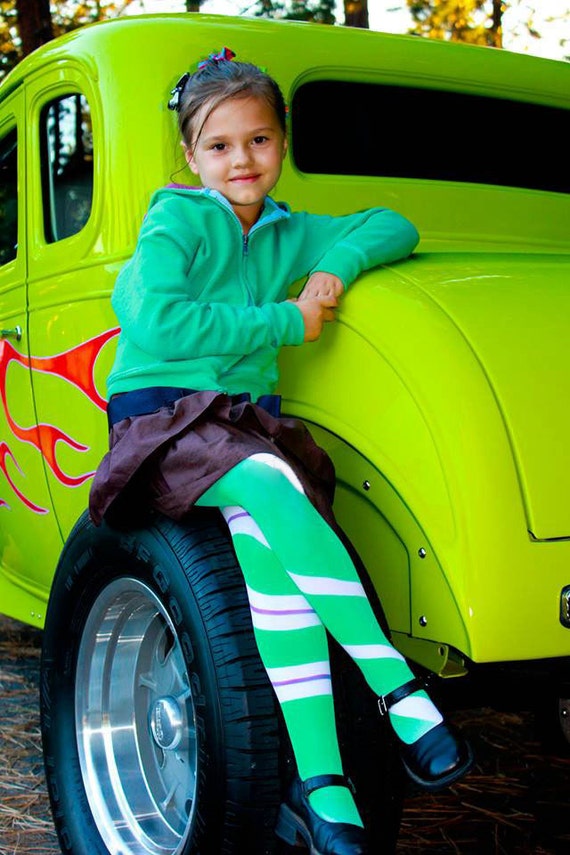 Vanellope style airbrushed tights for children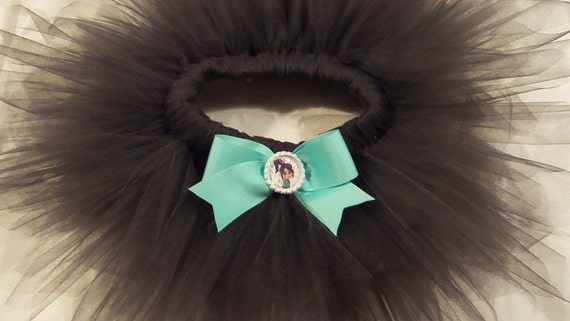 Vanellope Von Schweetz, Wreck it Ralph Inspired costume tutu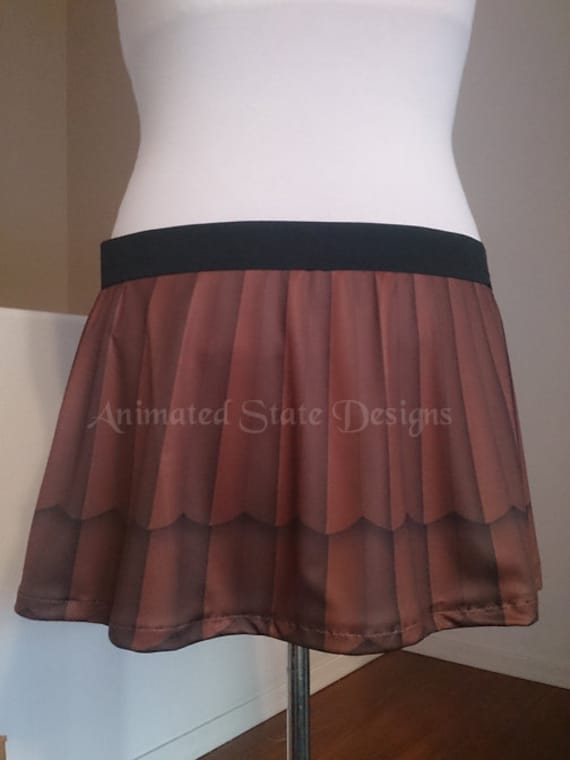 Sugar Rush Running Skirt like Vanellope's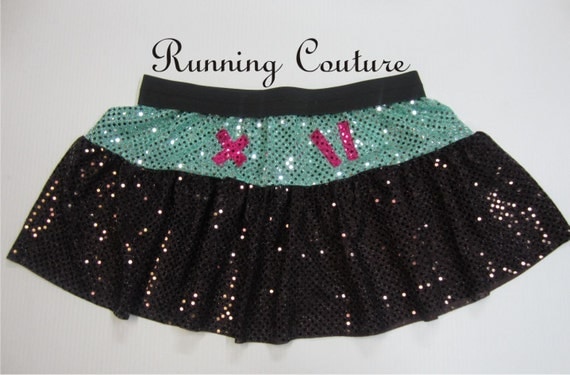 Vanellope von Schweetz inspired Sparkle Running Misses two tier skirt

Vanellope Costume Pieces from Amazon
This is what Amazon has for a Vanellope Von Schweetz Halloween costume.  If you're assembling your own costume, you can mix and match some things from here.  Be sure to look at what Etsy has as well.
Princess Vanellope Von Schweetz Costume Pieces
Etsy has a few things that could be used to put together a Princess Vanellope costume.  You can get creative with this and assemble a skirt, tights, crown, bow, and a shirt.  There are suggestions for a top below.  The little girl modeling the tights is wearing a dress that would pass as a Vanellope princess dress but apparently it is not for sale.  The Princess Vanellope wears a different outfit than the regular Vanellope.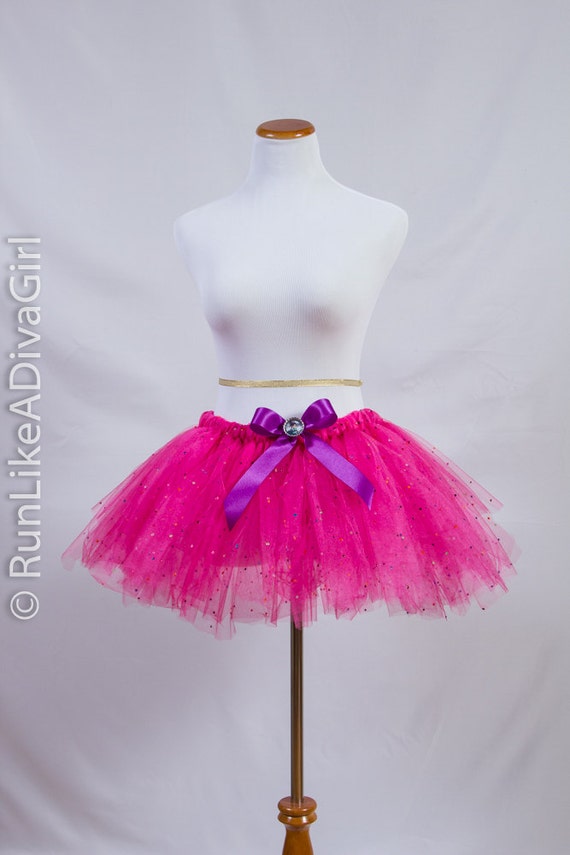 Princess Vanellope Tutu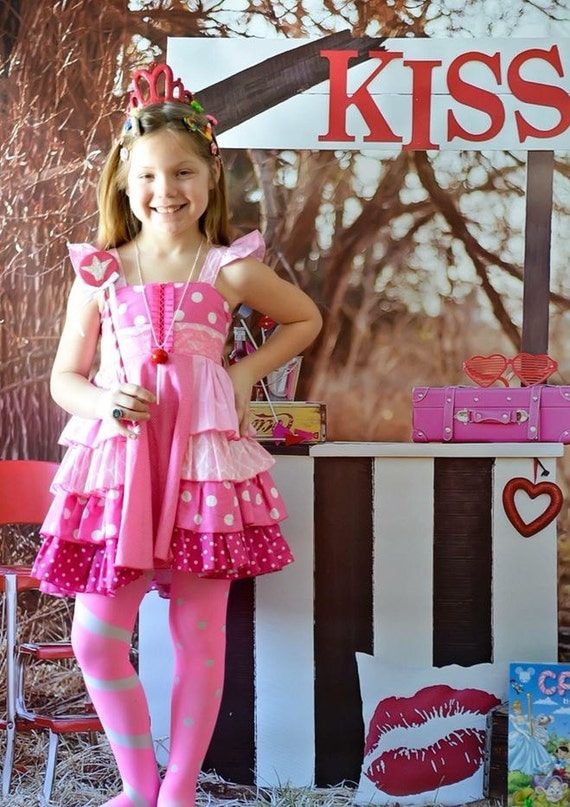 Vanellope Princess Tights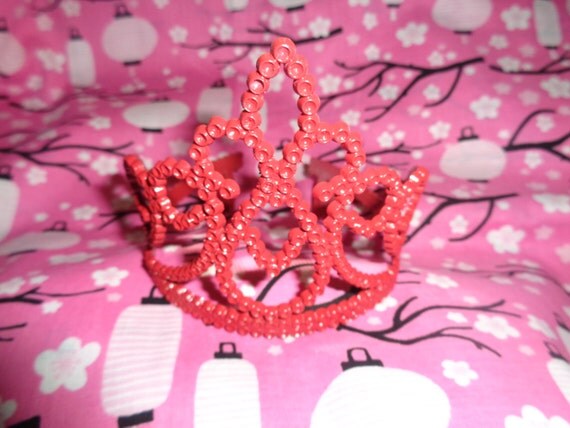 Candy Princess Crown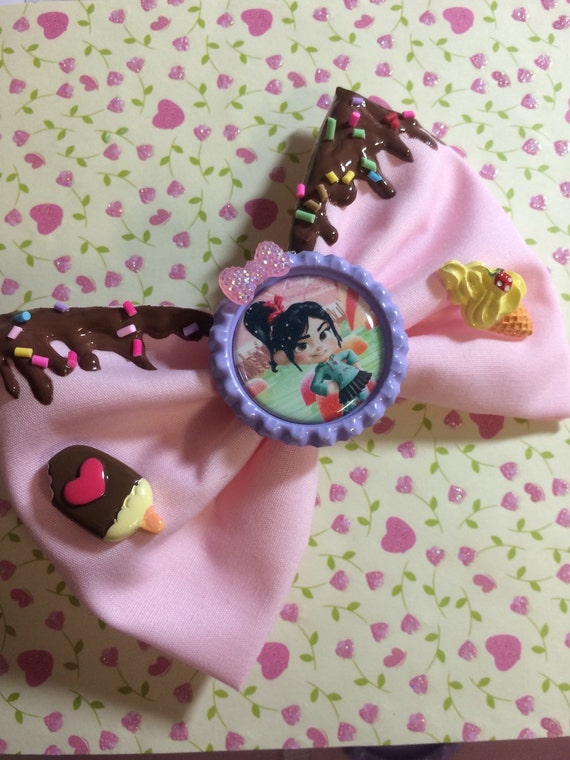 Pink Vanellope Hair Bow

Princess Vanellope Tops
Here are some tops that could go with the Princess Vanellope tutu shown above.  Something pink, ruffly, or with polka dots would be good.  Embellish it with appropriate jewelry.
RuffleButts® Infant / Toddler Girls Ruffled Open Back Swing Top – Fuchsia – 18-24m

RuffleButts® Infant / Toddler Girls Pink Tank Top w/ Lace Front & Flower – Pink – 12-18m

Dream Star Little Girls Sequin Neon Pink

Dream Star Little Girls Sequin Yoke Tiered Racerback

Girls' Double Ruffle Solid Tank Top Pink

Girl's Watermelon Popsicles Print Sleeveless Crop Top

Toddler Girls Cuff Sleeve Printed Top, Sparkle Pink, 4T

Little Girls Short Sleeve Bow Tie Top

&
Candy for Vanellope's Hair
Vanellope Von Schweetz is full of energy and zip and she wears candy in her hair!  How fun is that!  After all she is part of the game called Sugar Rush!  These are sweet candy hair clips for Vanellope. Cute and colorful is the key!
8pcs Candy Hair Claw Clip
Cute Candy Colored Bow Hair Clip
Lot Of 6 Lollipop Hair Barrettes
7 PcsGrosgrain Candy Clip
Lot Of 6 Wrapped Candy Barrettes
12pc Candy Color Barrettes
7 Pcs Candy Hair Clips
Candy Hairpin Hair Clips Set of 5
10 Pcs Candy Alligator Clips
Black Wigs for Vanellope
You may have to get a little creative with Vanellope's wig. These are inexpensive wigs so if you have to cut it or style it, it's not a big deal. The first wig shown is a crocheted wig from Etsy.  If your hair is long enough, you may not need a wig.  See the video below to learn how to style your own hair into a cool Vanellope hair style with candy accents!
Child's Gracious Princess Wig

Black Wig

Short Wig With Straight Bangs

Costume Wig, Black, One Size

If you have enough hair you may not need a wig for a Vanellope hair style. Check out this video to see how to do it!  The finishing touch on your Vanellope Von Schweet Halloween Costume!



Save
Save
Save
Save
Save
Save
Save
Save
Save
More Halloween Costume Ideas and Accessories