Flo Insurance Lady Halloween Costumes. You have watched the funny insurance commercials with Flo the Insurance Lady right? How would you like to dress up as Flo for Halloween this year?
I've got everything you need to create your Flo Insurance Lady Costumes for Halloween. Just pick from the options listed below. Click on the images!
The first step to creating your Flo insurance lady costume is to get the right wig. Flo wears a very particle style of hair in the Progressive Insurance commercials. This makes it very easy to replicate the Flo Insurance Lady as a costume for Halloween.
The following items listed below are exactly what you need to create this fun costume idea for women.  There are also costumes available below from several online retailers. Allowing you the chance to shop for the best deals.
Flo Insurance Lady Halloween Costumes
Do you want a costume that is unique and likely to be the only one at the costume party? The Flo insurance lady Halloween costume is the perfect choice! Or you could always dress up as the big green gecko this year!
Insurance Girl Wig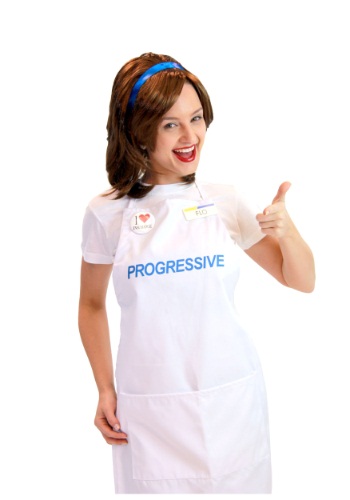 Progressive Flo Costume Set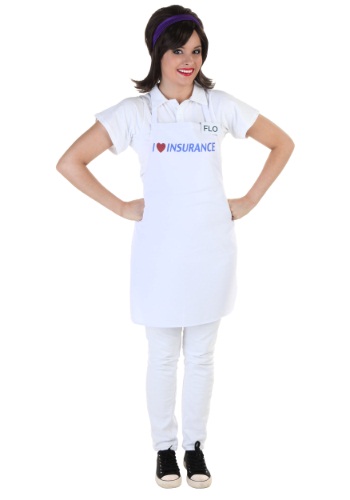 Insurance Lady Costume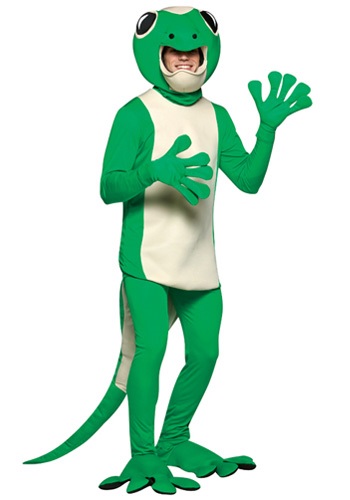 Adult Gecko Costume

Gecko Costume

Gecko Adult Costume

Flo Insurance Lady Costumes for Halloween
This is just the wig. Buy the Flo insurance lady wig featured below to create your own women costumes for Halloween. Combine it with the other items on this page to create your own outfit for Halloween.
Blue Hair Band for Flo Halloween Costume
The wig above doesn't include a blue hair band as shown in the product image. So, you will need to purchase one to give your costume the "Flo look". Here is a perfect blue hair band for your costume. Flo always wears blue because that is the main color in the Progressive Insurance logo.
The Best White Apron for a Flo Costume
Part of Flo's work uniform is a white apron. There isn't any Progressive logo aprons available, but you can buy a basic white apron and use iron on letters to create a Progressive apron for your costume. Iron on letters are featured near the bottom of this page for you. There is a parody apron available that says "Depressive" instead of Progressive. If you would like to create funny Flo Insurance Lady Halloween costumes.
White Work Shirt and Work Pants
A white Dickies style work shirt and white scrubs style pants will work great for your costume idea. There are many of these available, so I think I found the best deal for white shirts and pants for you below.
Everything Else You Will Need!
Blue high top canvas shoes will help complete these Flo Insurance Lady Halloween costumes. Plus, you can add an I Heart Insurance button to really complete the look. Plus here are the iron on letters and the wig cap as promised up above. These items should complete the Flo Insurance Lady Costumes for Halloween you are after.
More Halloween Costume Ideas and Accessories